This is the very first thing I ever finished - a "school blanket" for my daughter Ellie. I worked on it non-stop for 4 days last summer so she would have it in time for the first week of school in August.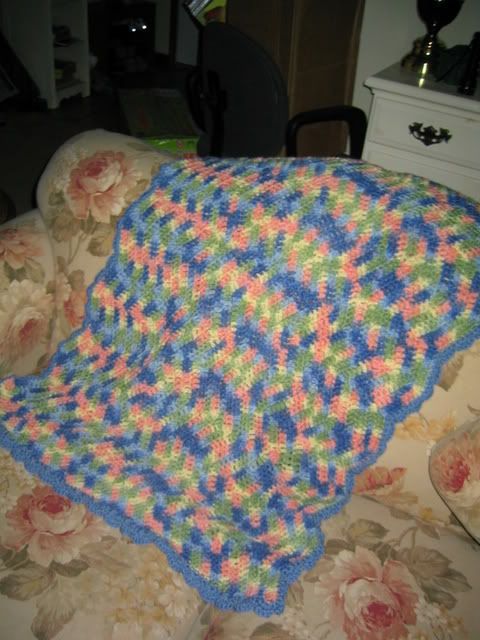 As usual, I missed the first week, but she uses it every day now and just loves it. It's a simple ripple pattern in RHSS "Summer Breeze" (why, oh why did they discontinue that color??? It's so gorgeous!) with a shell edge of whatever blue I could find at Wally World.
Here are some close ups: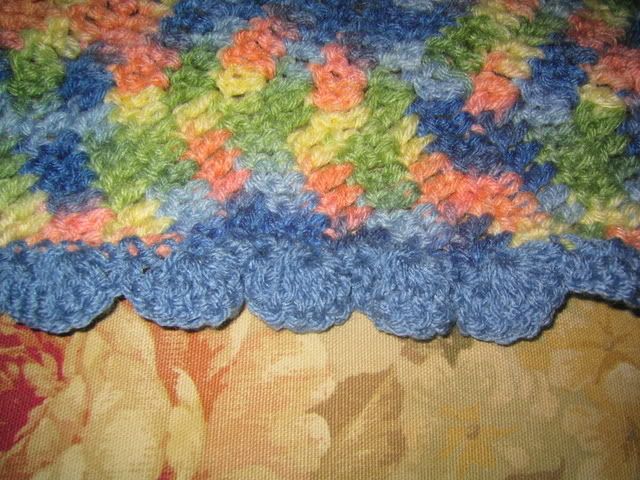 And the whole thing, laid out:
Of course, Ellie is now longer than this blanket, and needs more width to get really cozy, so I'll need to add onto it for next year. Anyone know where I can get more Summer Breeze?